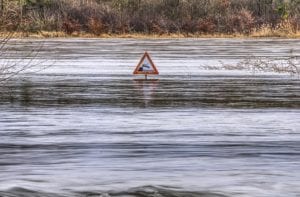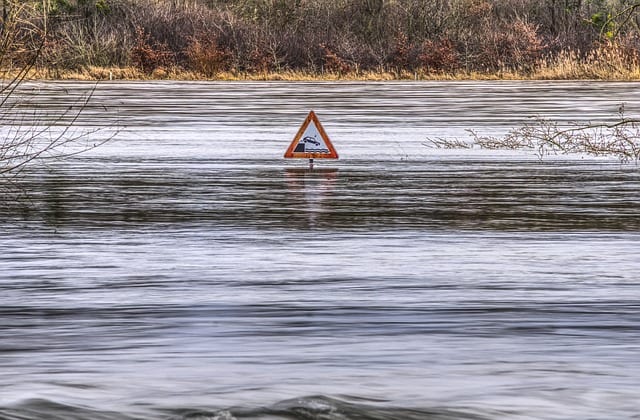 The Environment Agency chief executive Sir James Bevan has made a speech at the CIWEM Surface Water Management Conference to warn people of the dangers related to surface flooding.
Speaking at the conference, Sir James Bevan said that the surface water is a "real and growing threat" that puts over three million properties in the country at risk. The chief executive explained that it is a threat to all aspects of the country including life, the economy and properties. "Of all the flood risks to which our rainy island is subject to – from coasts, rivers, groundwater, sewers and surface water – it is surface water flooding which threatens more people and properties than any other form of flood risk." He explained that the only way in which the country could tackle the challenges it faces in the future, is by working together and "pressing all the buttons that are available to us".
The 'buttons' that Bevan is referring to, are of course the many different support systems and equipment that can be invested in to help overcome flooding issues. Plenty of strategies and resources were put in place after the 2007 summer floods occurred, which took 13 lives and saw nearly 45,000 homes flooded – causing £3 billion of damage. The Pitt Review was then formed which implemented a much wider support system for floods including more information on high-risk areas, temporary flood barriers and incident response vehicles. Another key investment went into high volume pumps and equipment. Pump plants have continued to play a vital part when it comes to flood crisis management, removing and re-distributing water away from largely affected areas and minimising damage and destruction.
Future challenges
However, although the country is much more prepared for floods than it has been in previous years, the Environment Agency chief executive warned that people should not get complacent. "Because as all of us seek to improve our performance, the future challenges are growing." He addressed the fact that climate change will increase rainfall and the development of more houses adds to the risk of surface water flooding. Bevan suggested that we all need to work together and make the most of all the opportunities presented to us when it comes to dealing with the challenges and risks of surface flooding. It is important that people are aware of the risks, so that they can prepare and invest appropriately.
Established suppliers
One company to support industries that deal with flood management is Winster Ltd. As one of the country's longest established suppliers of hose and hose assembly, Winster stock a wide range of industrial hoses including ones that support heavy duty water and other liquid management requirements. Supplying to industries and their applications nationwide, Winster have suction and delivery hoses – both medium and heavy duty – that are perfect for water and slurry environments, including areas of flooding.
If you would like to find out more about Winster hose products, head to their website at: https://winster-hose.co.uk
If you have enjoyed this article you might like to read our previous blog 'Successful ISO9001 transition for Winster'.